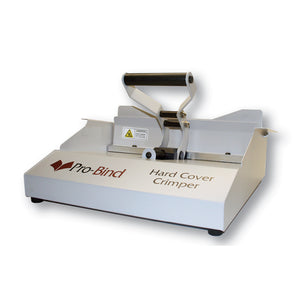 Pro-Bind Hard Cover Crimper
The Pro-Bind Hard Cover Crimper gives a professional look to all Hard Cover Thermal Covers bound in the Pro-Bind 2000 and Pro-Bind 1000. The one-hand operation is easy to use and only takes seconds. There is no warm up time or electrical power needed. It is able to crimp spines 1/8'' to 2'' capacity, creating a professional looking hard bound book with a perfect tight spine. The Pro-Crimper is constructed from quality steel and aluminum and weighs approximately 5 pounds.
Features:
All metal construction.
Weighs approx. 5 lbs.
Easy one hand operation.
No warm up or electrical power required.
---
We Also Recommend